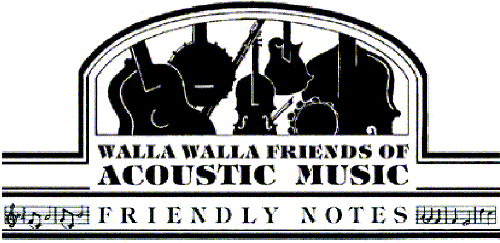 Link to Dan Clark's Pandemic Contra!
Article in the Union – Bulletin about Pandemic Contra Dancing
Due to the ongoing Covid-19 pandemic and precautions, all events are postponed.
Take care and hope to see you sometime in 2021!
<![if !vml]><![endif]>

<![if !vml]><![endif]>
We are proud of our local musicians' music:
Download music here
Allow about 3 minutes to download file.
Other Interesting Links for Folk Music include:

Friends of Acoustic Music is located in the Walla Walla Valley in Washington State
Please send any comments about this web page to Kathy (Janaki) Howard.